Cotton
Moderator
Total Posts: 27963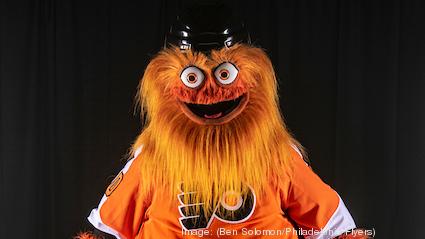 Average Post Ranks%:
User Rank%:
09-27-13 10:52 PM - Post#

1558000



The NHL season is upon us. After a tumultuous 12-13 season that saw no pre-season and a shortened season the league is back with its full 82 game regular season schedule for 13-14. Full of hope and excitement as well as full of some new rules that are based in total hypocrisy and political correctness.

Players whom have played less than 26 games must wear a visor. As of last season, 73% of NHL players were already wearing them. It is mandatory in Juniors and in the AHL. I like the idea of personal choice to professional players who choose to not wear one, but the rule happened because of Marc Staal's unfortunate accident. It has happened before and it will happen again to players who wear visors as injuries are part of the game. Overall I don't have issue with the rule except for it creates a serious problem to the grandfather players combined with yet another rule.

This would be the helmets during fighting rule. This rule trips over itself in hypocrisy and stupidity. So if you take off your helmet to engage in a fight you get an extra minor. It's about safety. How is it "safe" for a grandfathered player who chooses not to wear a visor to engage in a fight with a player who has to wear one? One of them is forced to fight with their face exposed and the other with it protected with the shield. Forget the hand injuries that come with punching a shield, but this scenario that has already played out creates an uneven playing field. Players do hurt themselves sometimes hitting their head on the ice during a fight. It is a reality to the sport. The thing is when two men are engaged in a bare-knuckled on ice skates sometimes people will get hurt. A player is more likely to injury their hand or in the case of players who does not wear a shield and is fighting someone who does he is at a greater risk due to this rule.

There was a popular NHL promotional commercial that I saw up until this summer that showed a fight in where Joe Thornton and Jamie Been took off their helmets to engage into a fight. So the new rule is for safety, yet it is used to promote the game at the same time? Profit over safety is the NHL's way I guess. Those Center Ice packages don't sell themselves.

The league is a walking contradiction when it comes to fighting. They create rules like this to limit/curb fighting yet make money off of the new EA NHL14 game that has a primary selling point of a new fighting engine. Make up your mind.

Anyone who thinks these changes are for safety are being very naive. This is about looking at what happened in the NFL with lawsuits and seeing some of the tragic deaths of young hockey players, most of them pugilists. This has nothing to do with safety, but money.

Besides, hockey is a very physically demanding sport. While rules are needed as well as advances in equipment the game has a physicality to it that will result in players getting hurt. Adding politically correct rules that cause more harm then good will stop this. You can't Nerf proof the NHL. The league is slowly but surely alienating its fans. Hopefully after some poor NHL vet that does not wear a visor gets his clocked cleaned by someone who does wear one and tucks his chin while firing a big punch the league can see how absurd forcing guys to keep their helmets on is. Sadly that won't change a thing but I assure you it will be on highlights and promotional videos to sell the game. Those Center Ice packages don't sell themselves.